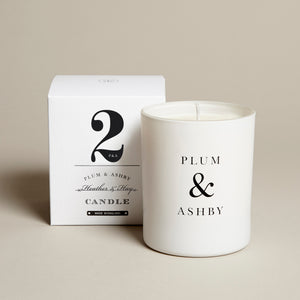 Imagine early mornings with the sunshine glistening upon a bouquet of heady heather and freshly cut English roses. A delightful blend of Scottish bluebell, rose and earthy hay sit above a deep base evocative of the open woodlands. A beautiful and fresh scent to fill any home.

The candle comes in a sprayed white, recycled glass vessel with a lovely numbered box featuring a vintage inspired design.

Hand-poured by skilled craftsmen in the south of England, these candles use 100% natural plant wax and cotton wicks so they are environmentally friendly and burn cleaner and longer.
Burn time approx. 60 hrs.

To ensure you get the most from your candle, burn for a minimum of 2 hours and a maximum of 4.
Size 210g / 7.4oz