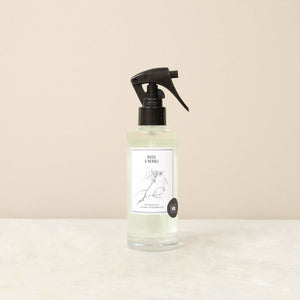 Scent is one of the most important things to me in my home.  If I have guests coming over, then at least one hour before they are due to arrive my scented candles are lit so as soon as they walk through my front door, they will be greeted with a delicious scent.
But for those occasions when you want a quick room refresh without lighting a candle, this room mist from Norfolk Natural Living is perfect. 

This Basil & Neroli scent has fast become a firm favourite for me.  With Floral notes of Basil, Neroli, Sage, Orange, Jasmine, Rose, Vetiver and Petitgrain it is fresh, enlivening and uplifting. 

A Basil & Neroli Candle is also available.  Click HERE for more information.

Handmade in the Norfolk Natural Living micro-perfumery in Norfolk
Natural
Vegan
Not tested on Animals