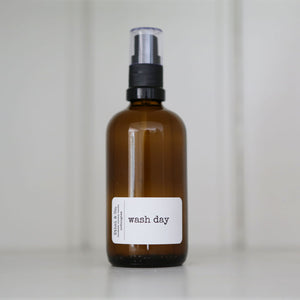 Having been a fan of their candles, I was so excited to learn that Ethel & Co were bringing out a range of room sprays.  
This is a deliciously fresh scent - imagine freshly washed laundry swaying in the summer breeze.
Gentle wafts of light white musk cascade through refreshing notes of sun-ripened oranges and breezy eucalyptus. Heart notes include sea kelp, jasmine petals and delicate mimosa and dry down to a crisp aldehydic base. 
Hand-blended in Nottingham.
Renewable Soy Derived Carrier Oil, So No Petro-chemicals, No Alcohol, No Glycol or Acetates.  Just eco friendly.
100ml bottle
Shake well before use and spray into the air. Always test first when spraying onto fabrics or surfaces as they may become marked or slippery, and do not spray near food and drink.  Do not use around naked flames. Store in a cool, dry place away from sunlight.
Caution: Keep out of children's reach.  In case of eye contact, rinse well. May cause skin irritation.